WOW! It's JUNE?!?!?!!! I'm LATE to the Linky Party over at Farley's!
I saw it right when she posted it...but was tooooo sleepy to get my thoughts together...then softball consumed our lives...
Here we go now! LINK UP...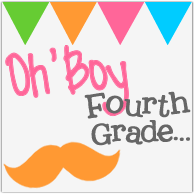 LISTENING...to my dogs bark EVERY time hubby drives by with the mower! Seriously?! Have they never seen hubby mow the lawn? And I keep yelling "SHUT UP!!!!" hahaha...then I hear a little whine from them like...fine, we will. In our house, we are only allowed to tell the dogs to shut up...no one else.
LOVING...that it's summer break. I really don't like getting out this early. I'd rather go til early to mid-June and stay off longer in August. BUT I'll take it! And it's FINALLY sunny out! The whole weekend was dreary, cloudy, and rainy-ish.
THINKING...I really need to clean and organize. At the end of the school year...anything goes in the house. Between ending the school year, two kids in softball, two in dance (one does both), awards' nights at their schools... it just gets too busy to worry about a messy house. Hubby helps out A LOT and keeps the downstairs looking presentable... Oldest graduated 8th grade and is VALEDICTORIAN of her class! That's #1 out of over 420 in her 8th grade class! WOW! AMAZING! So, even though I'm not big on 8th grade graduations or parties...we are having one for her (and will have to for the other two when they get there). She's earned it... Little Kid's birthday is this month and I need to get that party started...wait...softball tourneys EVERY WEEKEND IN JUNE... not sure when to squeeze her bday in...
WANTING... some new summer clothes...enough said on that one. Mid-kid bought me a pedicure for Mother's Day, so we are going together to get our toes done this week!
NEEDING...to plant flowers. My flower beds and pots are currently hosting WEEDS. I am so embarrassed of my flower bed in the back! The prickly stinging weeds are taller than any of my perennials in there. It's BAD, the WORST I've ever seen in 10 years. It's so overwhelming, I don't even know how to attack!
3 VACAY ESSENTIALS...Sunblock for my pasty skin (and I'm a sun lover), iPod-blaring some fabulous music, and my Camera for the millions of memories I like to capture. Even during the school year I take lots of pics...this school year I had over 800 pics of my students that I set to music for them in an end of year movie!
That's all for now...I have so much to share and blog about...I'll be back-sooner than later...
ENJOY!