Currently...JULY?!?!?!?! Nooooooooooooo!
I CAN NOT believe it's almost JULY! And I'm linking up with Farley over at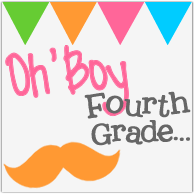 And Dang it if I'm not gonna be in AT LEAST the top 20!!!!
Anywho...Here's my Currently...
LISTENING- I cleaned my couches last night with the carpet cleaner. I have microfiber couches... the Alcohol and brush thing I found on Pinterest didn't work so well for me. But the carpet cleaner attachments worked just fine. They almost look brand new! woo hoo!
LOVING- SUMMER. I just love love love summer! It's been so busy for me this month and now it's starting to wind down, so I will be able to enjoy my patio more... My sister and her 2 gorgeous little girls came in from Cali for about a week and 3 days...Haven't seen them in over a year. It was so fun to visit with them. My sis said her 4 year old has aged since being here with my girls and my other niece. When she took a photo of her...she flashed her peace sign like the older girls do! Adorable!
THINKING- I'm having a house full of people in about 6 hours and here I am on the computer trying to get in the top 10 (realistically the top 20) on Farley's Linky List! LOL!!! I haven't even showered yet and the house needs to be picked up still!
WANTING- I want to replace the carpet in the family room soooo bad! It's now 10 years old, 3 kids and 3 dogs later...old. I don't even think it's cleanable anymore. But that's not happening any time soon...sigh....
NEEDING- A new-to-me car. My minivan (yuck-i was the person who said they'd NEVER and i mean NEVER own a minivan-but it IS so convenient)...has 191,000 miles on it. I thought with hubby getting a job (after Hostess closed the doors) we'd be able to get a new car this summer...and we just found out that he is laid off for two weeks. I guess the place he works now lays most people off for 2 weeks or you have to take your vacation...well he's only been there for about a month, so he doesn't have vacation time yet. I pray the van lasts...
TIPS/TRICKS/HINTS- Don't blog just to blog. I try to follow that. Maybe that's why I don't have high follow numbers??? But there are some blogs (I love to blog hop) that blog just to blog and there's no content. Most are fab, but some you can tell are just blogging just to have a post. I've been so busy this month, I haven't really worked on anything for school so I don't have much to offer besides words.
and with that...don't forget to follow me on here and follow me on bloglovin, and follow me on Instagram...
And...I'm off to get ready for this party!!!!
Enjoy!