WOW! It's MAY!
That must mean it's time for Farley's CURRENTLY! Join the party! I'm way late to the party, but I was just toooo tired last night to join.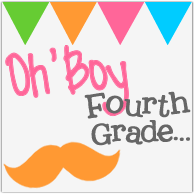 Listening
to American Idol...someone just got kicked off...now Grey's is on...waiting for my fave-Scandal.
Loving
that I have a personal day tomorrow! Woo too! Supposed to rain all day, but I don't even care. My hubby and I are attending a Principal's Award ceremony for our Oldest daughter. She will be honored after a nice catered breakfast. We are so proud of all our kids!
Thinking
...Lawd, I have a lot of papers to grade! The weather the past few days has been fabulous and I have completely procrastinated and papers have piled up. Well, it's supposed to rain here for 4 days, so I can get caught up then!
Wanting
a new phone. I have the old-fashioned iPhone 3gs. But I don't want to spend money...
Needing
my hair done again! I am in desperate need of a highlight and I just don't have the time. Softball, dance, drama club, and work are all in the way of my roots!
Summer Bucket List
...this one was hard for me to think about. I want to take my girls fishing...nothing big, just to a little lake or pond. Haven't done that and hubby and I were talking about it. I need to finish organizing what I started over Spring Break...and I must take the girls to the beach! I love the beach. Hubby is not a fan of the beach... but we love it!
Don't forget to enter my
giveaway
! Click on the pic below to take you to the post to enter the
Rafflecopter
! Only a couple of days left and it's an awesome Fraction Pack!
Enjoy!