It's time for April's CURRENTLY! Hosted by: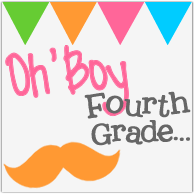 LINK UP! It's HUGE! You learn lots about bloggers! Just click on the pic above and join the party!
Here's mine...
As I admitted in my
Dirty Little Secret Sunday
linky party (Below)... I am hooked on Welcome to Myrtle Manor on TLC. It's terrible and I love it.
I LOVE the time I've spent with family this past week! We went to a local hotel (Free-won a contest)...and my girls went swimming the whole time...then all 5 of us squeezed into a king-sized bed. We didn't get much sleep. We watched some movies, hung out, went out to eat, played outside... so nice!
Thinking...I really should get some work done. I had all these big plans to create things, work on units, grade papers, blah, blah, blah....DID NOT DO ONE THING! I'm gonna be hustling tomorrow! Thank goodness I'm off tomorrow (although I have lots going on with the kids).
Wanting my hubby to get a job. As I've said before, my hubby worked for Hostess/Wonder Bread for 18 years and they shut down. He's been on the hunt. It's been heartbreaking. I really feel bad for him. I'm hoping he gets the railroad job...he's still in running, but there's TONS of people after the same job.
I'm needing to make myself an eye appointment. I made one for the girls for tomorrow, but not for me. I'm in need of a stronger script...
My advice...I'm probably the last to give advice on blogging or anything like it (only have 55 followers right now)...but I'd have to say to Be Yourself. I will not change me to appease others...
So go link up!
ALSO...bad timing with Currently, but...join in on my linky below!!! I'd love to hear your "secrets".
Have a wonderful night!